WINTER FOOD, when eating with the seasons was once a way of life.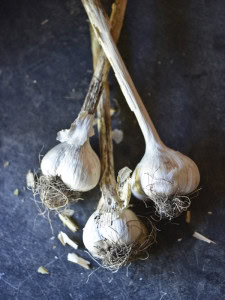 It's below freezing with a fresh dusting of snow, and finding a parking spot is a bit tricky. Yet cars are wedged between snow banks and there is a well-tromped path leading into the front door of the winter farmers market. Shoppers wearing down parkas huddle together, jovially clutching cups of warm cider, and the air is redolent with bread and warm soup, apples and cheese.
Winter food has a different tonal quality from the pastel shades of summer. Displays of tawny squash and russet potatoes side by side with bronze onions and red-skinned garlic lure the winter shopper into a world with a different pace. Winter food is about taking time to slowly roast meat, to savor musky goat cheese slathered on whole grain bread, to stew beans with winter squash for a robust side dish. While the winter farmers market lacks the abundance of summer, it's as good as it gets this time of year and has much of the familiar feel of its summertime counterpart.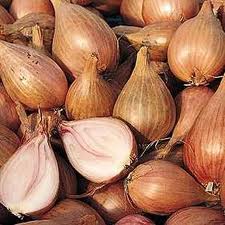 We have become a nation of consumers, rather than of gardeners, and buying food year-round has largely replaced the self-sufficient lifestyle our ancestors practiced. Our houses are no longer built with root cellars to store winter crops, smoke houses for meat or cool pantries to hold shelves of canned tomatoes, beans and peaches to supplement a year-round diet. Instead, supermarkets tempt us with out-of-season basil, tender butterhead lettuce and tomatoes grown in Chile, and other summer crops that do little to acclimate our appetites to the natural rhythm of winter food.
It's a different story at a winter farmers market, where grazing is the major activity, and every vendor offers tasting samples to tempt the senses and enliven the appetite. On this winter day, its easy to sample thin wedges from an aged goat's milk tomme, fresh marinated sheep's milk feta soaked in olive oil with red peppercorns and rosemary, dabs of purple basil jelly and spicy mustard, spears of dilly beans and pickles, captured at the height of the season. Smoke from charcuterie wafts through the air, and heaps of freshly dug winter carrots, alongside crimson red cabbage, papery garlic and storage onions, beets and leeks.
When the weather is cold, and the garden frozen over, it's nice to know that we have a choice to buy food that has been grown with care and attention to the earth, as well as our own health, in mind. Shopping at the winter farmers market or joining a winter CSA is more than simply stocking a kitchen with wholesome food. It is a reminder of a time when country folk depended on winter squash in the root cellar and the pork in the smoke house to get through the winter months.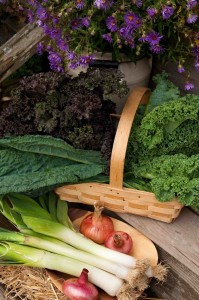 Folding winter Hubbard squash into a pie crust with eggs, cream and a shake of cinnamon is one way of preparing a dessert that is likely to be more nutritional than a range of other dinner options. Replacing shredded cabbage in salad for butterhead lettuce in a winter salad may not elicit immediate compliments to the chef, but the clear advantage of a leafy green that has a distinct flavor will undoubtedly create converts to this "old" way of eating.
Eating with the seasons is an excellent way to keep the body healthy, naturally balancing cool foods with hot weather and warm foods for cool weather. Shopping at a winter farmers market takes the guess work out of knowing what's in season, local and organic and brings the whole notion of seasonal food back to the roots: providing a connection with our agricultural community.