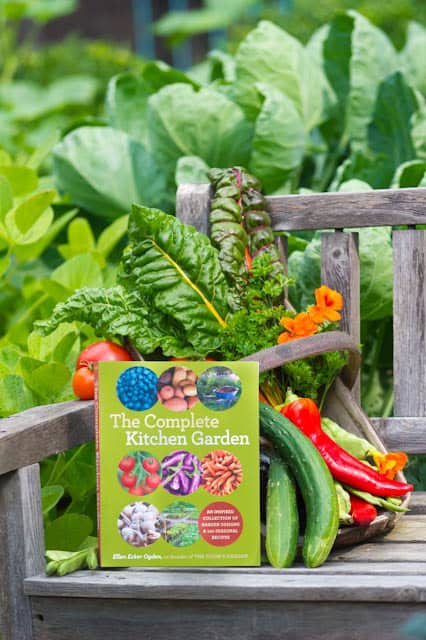 This year I am hosting a SEED CATALOG PARTY because SEED CATALOGS are like cookies, best if you can save them until you can sit down and savor, rather than eat and run.
Of course its okay to snack on the way, which I do as soon as my favorite seed catalogs arrive: Select Seeds, Wild Garden Seeds and Seeds from Italy.
I invite friends over, we'll pour over the catalogs with sticky notes and garden journals, and a big plate of my favorite cookie, Date Nut Bars, recipe below. We'll swap saved seeds, inspect packets from last year,  and fill out the order forms and possibly even share packets, to cut back on the expense.
A few years back I developed my 80/20 rule: I grow 80% tried and true, and 20% new and different. This strategy stretches me to experiment with new introductions, without giving up valuable garden space to crops that may not work out. This method has led me to happily discover new favorites such as artichokes, Malabar spinach and a range of chicories and endive.
Color photos combined with persuasive copy tempt me out winter dormancy, and it is too easy to be swept away with the promise rather than the reality. Seed catalog copy writing is an art and a science, and I've learned how to read in between the lines to look for what I really want to know.
For instance, I look for organic, open pollinated seed; I look for any clue to flavor and good combinations with other plants; I look for seed count because seed packets sizes vary, and I want to make sure that I am getting the best value. I also like to get to know the people behind the business, to learn where my seed comes from, and to know why they chose this new variety to introduce. This type of engagement builds a trust between one gardener to another and leads to a more interesting horticultural exchange than simply buying seeds. It's important to support the smaller, local enterprises who are the seed savers who will keep seeds sustainable and accessible to everyone.
If you are having trouble deciding what to order, or if your appetite out paces the size of your garden, its a good time to host your own seed catalog party and start dreaming about garden days to come. It's the only way to break dormancy and get through the winter.
Date Nut Squares
The soft, luscious filling of Date Nut Bars is not overly sweet, and with a healthy oat top, they might be the healthiest of all cookies.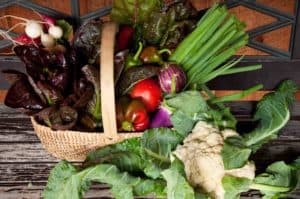 Sixteen 16 two-inch squares
Filling:
1 cup walnuts
1 tablespoon unsalted butter
3 cups chopped pitted dates (1 pound)
1½ cups water
¼ cup sugar
Bars:
1 cup packed dark brown sugar
1 cup softened butter
1 ¾ cup all purpose flour
1 ½ cup quick cooking oats
½ teaspoon salt
Preheat oven to 350°F. Place walnuts in a small baking dish, being careful not to crowd, and bake for 15 minutes. Remove walnuts and finely chop.
Turn oven up to 400°F. Lightly grease an 8 x 8-inch baking pan with butter.
In a medium saucepan, combine dates, water, and sugar and cook over low heat about 10 minutes, stirring occasionally, until smooth and thickened. Cool 5 minutes, then mix in the toasted and chopped nuts.
In large mixing bowl of an eclectic mixer (or by hand), mix together the brown sugar and butter until smooth and well-blended. In a separate medium bowl, mix together the flour, oats, and salt and stir with a wooden spoon (or your clean hands) until crumbly. Add the flour and oats mix to the sugar and butter, and whir gently until blended. It will be a crumbly and coarse.
Press two thirds of the crumb batter evenly in bottom of the greased pan. Spread evenly with filling. Top with remaining crumb batter; press lightly.
Bake 25 to 30 minutes or until light brown. Cool 5 minutes in pan on cooling rack. Cut into 4 rows by 4 rows while warm.