Makes 6 servings
This soup has both a rich color and a spicy, fragrant bouquet. If you have time, roast the squash in a 350* oven for 45 minutes, remove the skin and seeds and scoop out with a big spoon. This will reduce cooking time, add a deeper flavor and will make the squash easier to peel.
Ingredients:
2 Tablespoons olive oil
2 Tablespoons butter
2 shallots or 1 red onion, minced
2 cloves garlic, peeled and minced
1 teaspoon salt
¼ cup chopped crystallized ginger
1/2 teaspoon turmeric
1/2 teaspoon cumin seed
1/4 tsp. cinnamon
1 teaspoon curry
grinding of fresh black pepper
8 carrots, trimmed and sliced into coins ( about 3 cups)
1 butternut squash, peeled and cut into 1/2" cubes or baked and scooped out.
4 cups vegetable broth
1 cup apple cider
1 cup vanilla or maple yogurt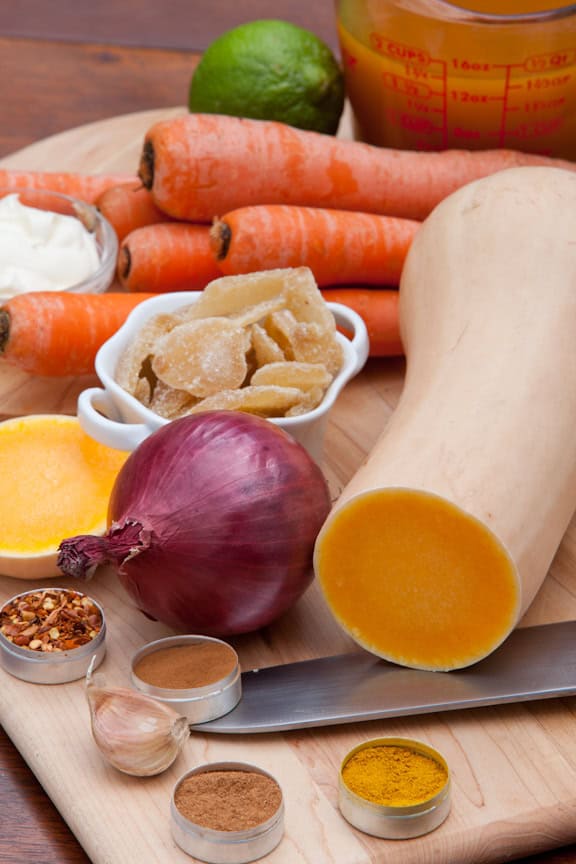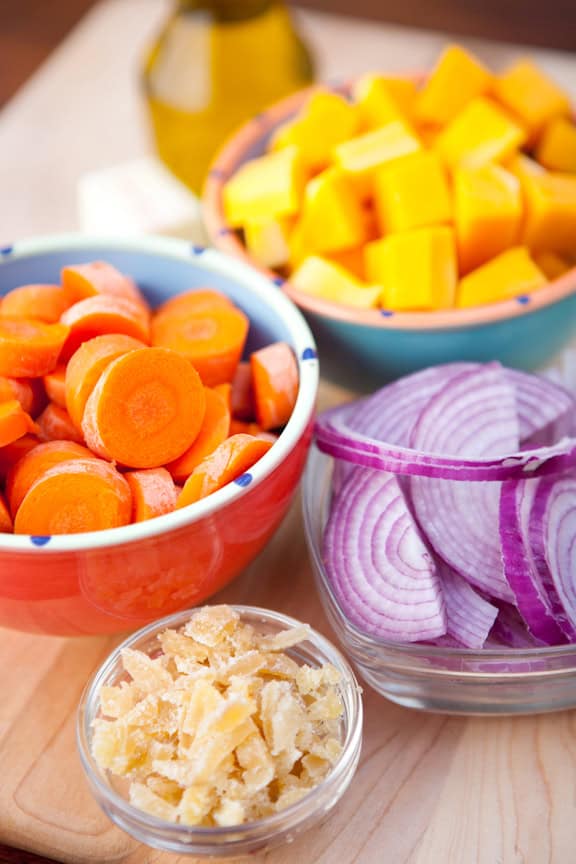 Heat oil and butter in a 4 quart stock pot over medium heat. Mince the shallots or onion, and the garlic and add to the stockpot, along with the garlic and salt. Cook over low heat for 5 minutes, stirring until softened. They will brown more easily than onions, so keep an eye on them. But even if they turn a dark brown, they are still delicious in this soup.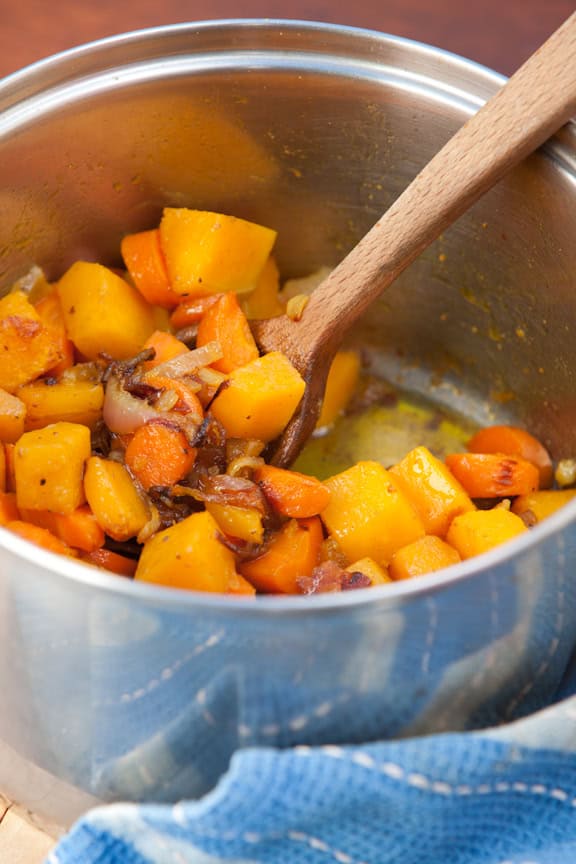 Stir in the ginger and the other spices, cook for about 5 minutes to allow the fragrant oils from the spices to release.  Stir in the carrots and the squash, and cook for another 5 minutes in order for the vegetables to pick up all the flavors.  Pour in vegetable stock (and cider) to cover with about an inch to spare. Place a lid on the saucepan, turn the heat down to a simmer, and cook the soup for about 45 minutes or so until everything is tender, by testing by spearing the larger pieces with a sharp knife. Remove from heat, and purée with an immersion blender to a smooth consistency.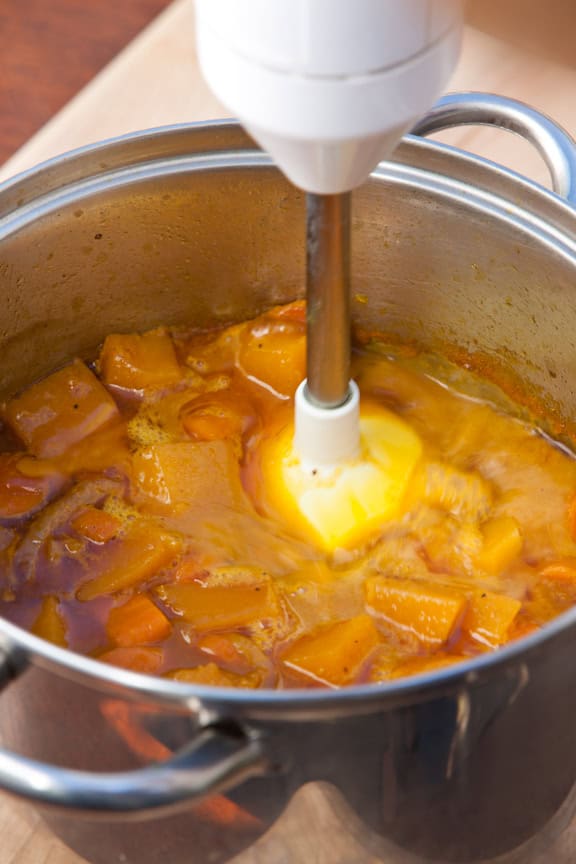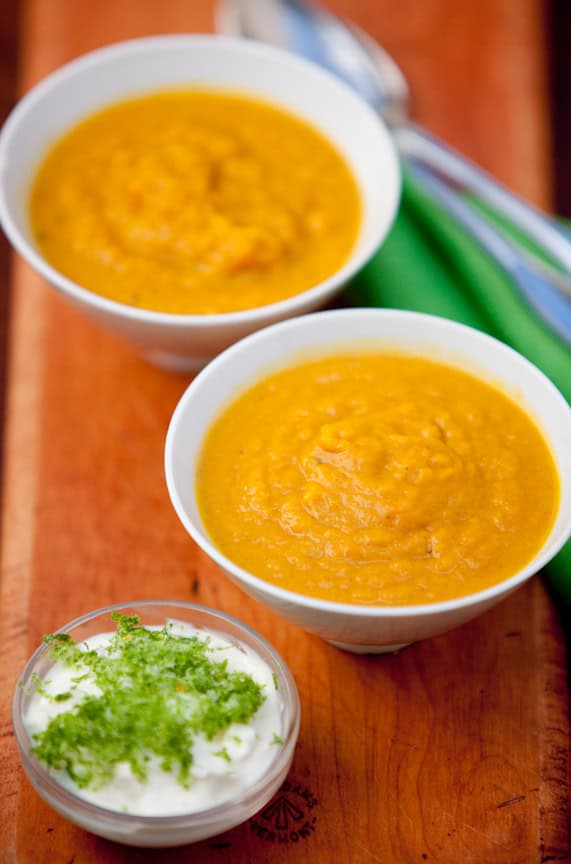 In a small bowl, combine the yogurt with the lime zest. Serve the soup warm with a dollop of yogurt and a garnish of fresh herbs.