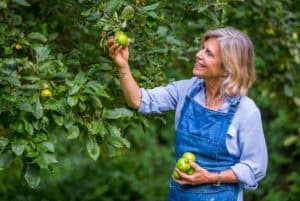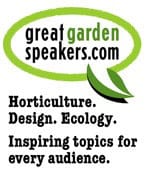 Garden Speaker ELLEN ECKER OGDEN is an award-winning food and garden writer, and a kitchen garden designer who is known for her informative and fun-loving garden talks. Her kitchen garden designs combine artistic elements with classic garden design techniques that elevate a backyard vegetable garden into a European-inspired kitchen garden.
New for 2018-2019!
The New Heirloom Garden
Modern Designs for Old-Fashioned Gardeners.
Ever wonder what to grow for the best flavor and fragrance? My new lecture, "The New Heirloom Garden," takes you on a path to the past to rediscover exceptional heirloom varieties that were most likely in your grandmother's garden.
Be inspired to take a new look at fruits, flowers, and vegetables to add color, aroma, and exceptional taste to your repertoire of plants. Learn the difference between an heirloom and open-pollinated plant, and why growing heirlooms is essential to the future of seeds. You'll get to know more about Aunt Molly's Cape Gooseberry, Mortgage Lifter Tomato, and Gilfeather Turnip.
This lecture features photos and designs from my upcoming book, The Complete Heirloom Garden (Rodale 2019), with a step-by-step process to illustrate my design technique. 55 minute lecture. PowerPoint photos.