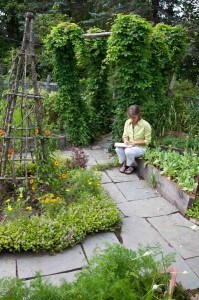 About Me: From Art to The Kitchen Garden 
Setting an example is one of the best ways we can effect positive change, and why I lecture and teach design workshops on kitchen garden design. Creating sanctuary in our gardens, brings balance to our busy lives, and connection to nature that is vital to living, and giving.
I planted my first garden, marking the perimeters with four sticks and a ball of twine. Fresh out of art school, just starting a small design business and I thought this might be a good way to feed myself.
If I said the garden thrived, I would be stretching the truth. There was a constant battle with the weeds, and the garden hose didn't quite reach, so the plants were frequently thirsty. Yet the thrill of dashing to the garden just before dinner to clip a few leaves of frilly Lolla Rossa and crimson Bull's Blood beet greens for my salad kept me at it.
Fewer trips to the grocery store in favor of wandering into the garden with bare feet and a harvest basket gave way to a thrill and feeling of pride in growing my own food.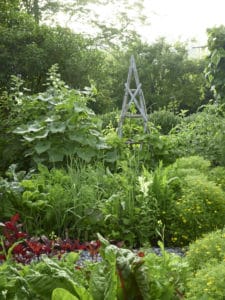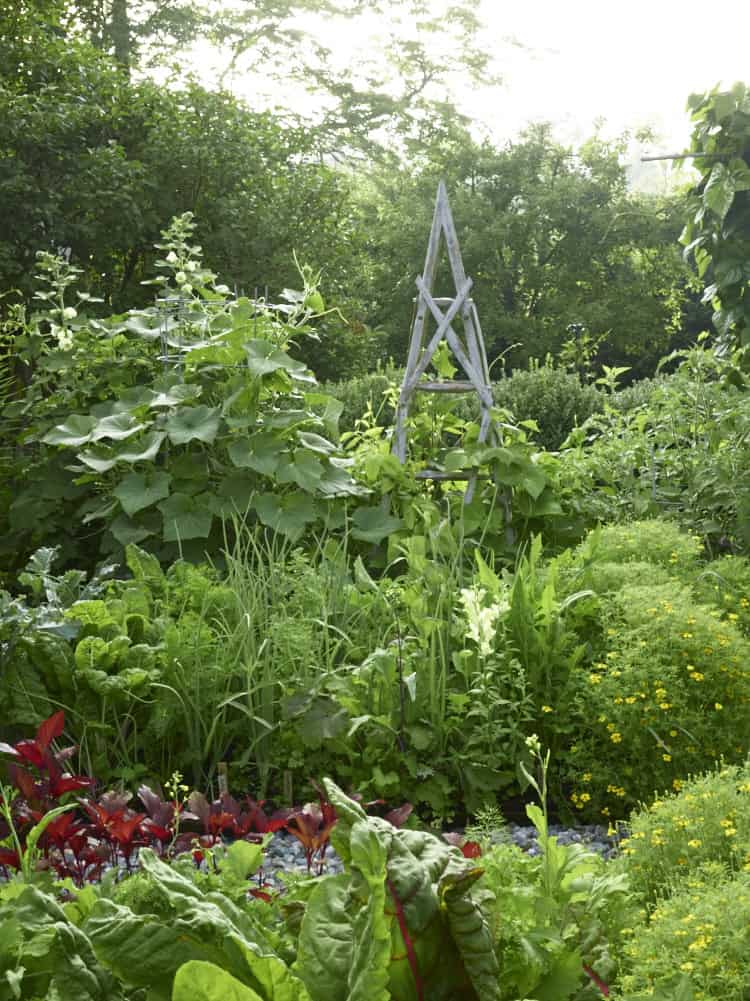 Soon, the long, straight rows gave way to fancy arcs and geometric triangles, and I dropped my design business to become a food artist, or kitchen garden designer. Everything I learned about gardening, can be traced from my art school education: keep a sketchbook for ideas, take chances with color, be patient and observe, make changes when necessary.
Inspiration came from classic European-style kitchen gardens, where I also discovered hard to find heirloom seed varieties that were far more interesting than traditional varieties offered by the typical seed catalogs. In 1984, I co-founded The Cook's Garden, introducing gardeners to the best tasting European and American heirloom varieties.
It was a family business, with our two children, and we built a way of life around our love of good food that was grown on our small farm in Vermont.
My kitchen garden designs and articles have been featured in national magazines, including Martha Stewart Living, Country Gardens, Better Homes and Gardens, Horticulture, Organic Living, Eating Well, The New York Times and The Boston Globe. I have been a guest on PBS' Victory Garden and on HGTV as the "Baroness of Basil".  
When we bring our families around the table to share our love of home grown food, we are cultivating a healthy choice that spreads beyond our backyards. It gives me immense satisfaction to know that I am part of the natural cycle of the seasons that make up a year in the  garden, and to be able to share this with others.