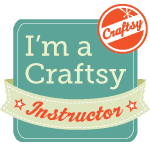 Do you want to learn how to design a beautiful edible garden design? Check out the 7-part online kitchen garden design class I created with Craftsy.com.
In my class Designing Elegant Edible Gardens, you'll learn how to start with a solid plan on paper, add classic design elements that will transform your vegetable garden into a stylish European-styled potager garden, and gather inspiration to build a unique design that matches your personality and your landscape.
Discover my six steps for classic kitchen garden design that will simplify your garden tasks and create a balanced, beautiful, and productive garden. Set up to cover 7 classes, my online Craftsy course features 7 different topics, linked to photos and techniques to give you the confidence and the knowledge to be successful. No time limits, so take it at your own pace.
Sign up for an online Designing Elegant Edible Gardens and create a space that's a feast for the eyes and the palate.