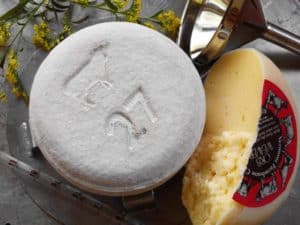 THE VERMONT CHEESE BOOK written by Ellen Ecker Ogden. Countryman Press. Paperback. $19.95
Tour of more than three dozen cheesemakers in a behind-the-scenes exploration of the landscape, people, and cheeses that put Vermont on the global epicurean map.
Over the last decade, artisan and farmstead cheesemaking have transformed Vermont into one of the nation's (and the world's) most beloved sources of fine cheeses. Ogden describes all the cheeses from all the cheesemakers. Through visits to the farms, talks with the cheesemakers, and descriptions of the cheeses, Ogden illustrates the expert technique and knowledge of craft that have transformed the small state into an influential contributor to the national food scene.
In this book you'll find new ways to enjoy Vermont cheese by maps to visit the farms, and what makes each cheesemaker follow their passion to  making the best tasting cheese. Illustrated guide for touring Vermont and eating the landscape, plus gorgeous color photos of the cheese.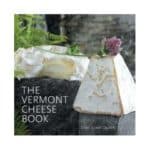 Autographed copy!